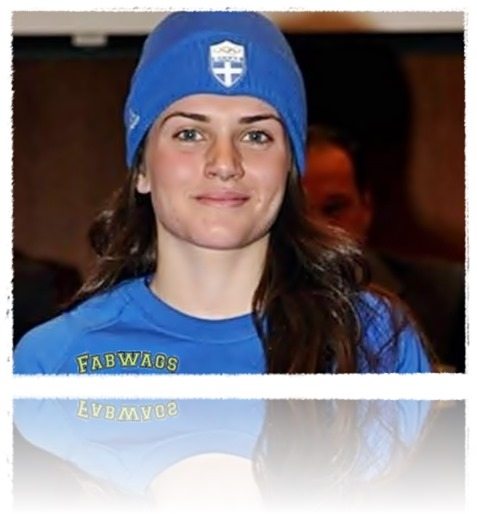 Pin
Greece has many beautiful women, one of them is Panagiota Tsakiri, the utterly biathlete competing at the 2014 Sochi Winter Olympics, where she was the designated athlete to bear their National flag, a duty someone very special to her heart once did at other Olympics in 2010. Do you know who?
23-year-old Panagiota Tsakiri was born on May 12, 1990 in Drama, Greece, her father Athanassios Tsakiris, 38, a cross country skier and biathlete, competed at the Olympics n 1988, 1992, 1994, 1998 and 2010, where he was selected the flag bearer at the opening ceremony.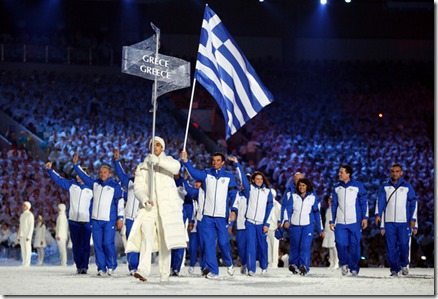 Pin
When Panagiota and Athanassios competed at the 2010 Olympics, they made into the Guinness Book of Records for the first time took a father and his daughter attend the same Olympics. Athanassios is also her trainer.
She was just 15 when she made her Winter Olympics debut at the 2006 Olympics in Torino, Italy, Panagiota began cross country skiing in 2004, four years later got started with biathlon. She has competed at the 2010 Winter Olympics in Vancouver, 2012 World Championships in Ruhpolding, Germany and the 2013 World Championships in Nove Mesto na Morave, Cze.
Panagiota who is also known by her nickname "Giota" studied physical education at the Aristotle University of Thessaloniki, Greece, she speaks Greek (certainly) and English fluently, as far as we know she is single.
You can find her in Facebook here.