Shalaya Briston
Meet Shalaya Briston; she is the girlfriend of NFL player Terrelle Pryor. Pryor is the former wide receiver with the Washington Redskins, Jets, Bills, Bengals, Chiefs, Seahawks, Raiders and the Jacksonville Jaguars.
Shalaya is the current girlfriend of the former wide receiver who along with him was arrested and charged with Criminal Attempt Homicide and Aggravated Assault.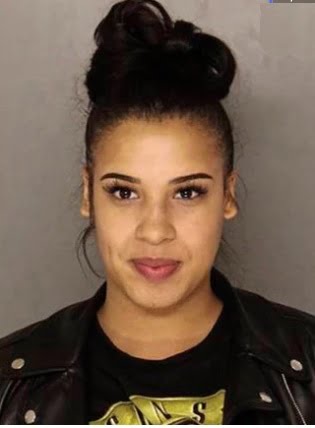 24-year-old Shalaya Raelle Briston was born on September 9, 1995, in Pittsburgh, to Desmond Javarr Briston and Michele L. Briston (nee. Witkowski), ages 47 and 45, respectively.
Ms. Briston graduated from Steel Valley Senior High School; subsequently attended Temple University.
Furthermore, according to reports Shalaya and Terrelle have been dating for a year and were living together at their Heinz Loft Apartment in Heinz St. where the attack occurred.